Everyone knows that saving money is a good thing. Saving money without sacrificing quality is even better. At Drug Plastics, we understand that managing the cost of plastic packaging is an ongoing concern for our customers. When you work with us, we can help you procure quality packaging solutions and offer ways to help you save money. We'll show you that purchasing quality bottles and closures is more economical over the long term, and how to save money before you even place your order.
Buying Quality Packaging Saves Money over Time
The primary function of plastic packaging is to protect and contain its contents. If plastic bottles and closures are not manufactured properly or have defects, numerous costly problems can occur for your business. Here are a few examples of common defects that can happen in low-quality plastic packaging:
Uneven sealing surface prevents the bottle and closure from working correctly. If the closure seal doesn't work properly, the integrity of the contents may be compromised, the protection of the child resistant closure may be negated, and your products may be in danger of being recalled. Product recalls are expensive: product waste, lost production time, and replacement of product will eat into profits.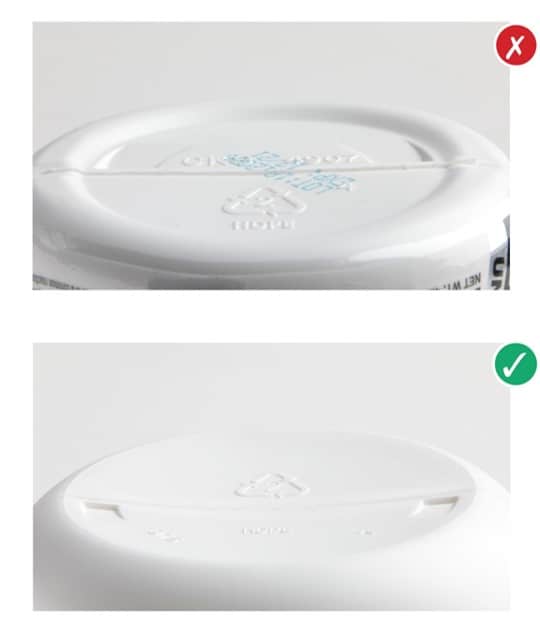 Excess bottom flash may not be removed from the bottom of the bottle and cause the bottles to be unstable and not stand straight on the shelf. This results in a poor printing surface and a mediocre brand impression.
Raised mold seams on the sides of the bottle result in illegible labels. If the label isn't legible, consumers can't find the necessary information they need to make informed purchasing decisions. This can undermine brand loyalty and be detrimental to your bottom line.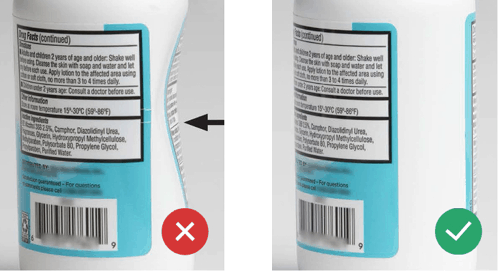 Too little plastic or incorrect sealing liners can cause bottle deformities and problems on filling lines. We can help you determine how much plastic is necessary to protect and contain your product. This helps to avoid potential issues and save money.
At Drug Plastics, we've eliminated defect-producing processes from our manufacturing systems. During production, bottles are individually inspected for holes, sealing surfaces, ovality, and other common defects using the latest technology in vision systems, bottle leak testing, and metal detection. Vision systems also inspect 100% of our closures prior to packaging for up to 23 potential defects. Closures are taken to the Coordinate Measuring Machine (CMM) where critical dimensions are measured and verified. Bottle and closure samples are routinely pulled off the line for additional visual evaluation and inspection before any products leave our production facilities. These tools and processes ensure that our customers receive virtually perfect bottles every time.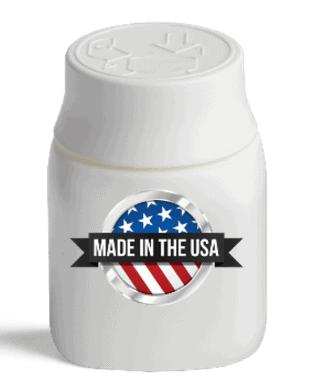 Equally important is where your bottles and closures are made and where the raw materials used by the manufacturer are sourced. If you select plastic packaging that is manufactured with raw materials sourced from overseas, or the bottles and closures are manufactured overseas, they could have impurities that leach or bleed into your product. In addition, the bottles and closures may not meet regulatory requirements for quality and safety.
These issues will prevent your product from going to market, increase costs, and cause production delays. Your manufacturer should be able to provide origin documentation for the resin and colorants they use to ensure that their products will qualify for FDA approval. Drug Plastics only uses raw materials that are made in the USA, so you can rest easy knowing that your product will be safe and secure. All of our bottles and closures are also manufactured at one of our eight facilities nationwide.
Knowing How to Buy Quality Packaging Saves Money Up Front
The type of bottle and closure you choose, the materials used to manufacture them, the quantity you order, and the materials used to ship them, are some of the things that affect the up-front costs before you even place your first order. As you work through the details of what you want your packaging system to be, the choices you make affect the cost. We can help you navigate important up-front decisions so you can make choices that help save money on every order.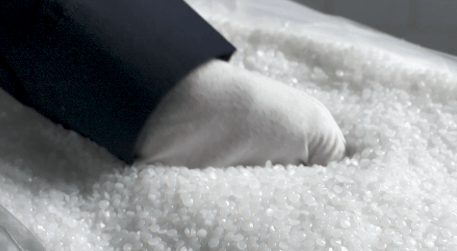 Use "house" materials instead of "special order" materials: We work with our vendors to obtain competitive pricing through volume orders for resins, colorants, and other raw materials that are used all the time. We ship these materials to our facilities in high volume, using lower transportation cost options. We pass these savings on to our customers.
Our "house" materials have undergone extensive testing and quality control to ensure that the products run smoothly in our factories. When you make a request for a resin or other raw material that is not normally used in our manufacturing facilities, the product will have to be put through our rigorous testing procedures, which adds additional costs and production time.
Approval of multiple "like" materials: If you are able to approve several of the Drug Plastics standard certified resins, colorants, and closure liners, you are eliminating possible upcharges for changing materials during a manufacturing run. When we continuously manufacture without changes, we can pass this savings on to you through better pricing.
Specifying the correct liner: Liner material can be one of the most expensive components of a packaging system. When you under-specify a liner, there is potential for packaging failure and the product can be ruined. When you over-engineer a liner, you will potentially pay more than you need to. We'll help you specify the correct liner so you can avoid these unnecessary costs associated with under-specified or over-engineered liners. Read more about the different liner types.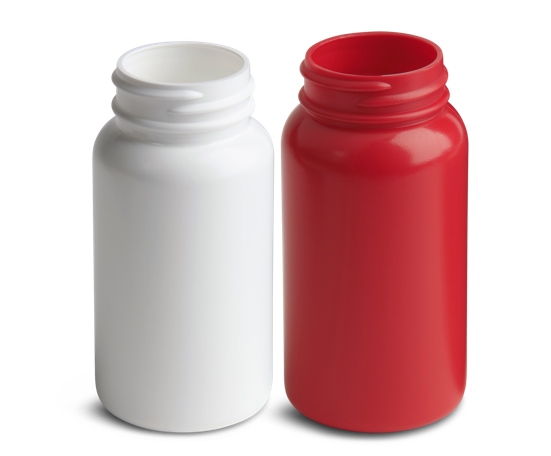 Use existing bottle molds: We have molds for hundreds of existing bottle styles that can be used at no additional cost, saving you a significant amount of money, compared to designing a brand new custom bottle. There are certain times when a custom bottle is the best solution; however, extra costs will result from mold construction. Also, you can save more when you take advantage of "pool run" manufacturing for your bottles or closures – this will increase your savings.
If you want to differentiate your product with consumers more economically, consider designing a custom label or use a colorant to produce a bottle in a different color. Although these options may add extra cost to your project, they are typically a more cost-effective option than designing and constructing a new custom bottle.
Optimize mold cavitation: If you choose to custom design your bottle, you will need to invest in a new mold. Appropriately sized molds for your projected quantity requirements are important in determining the most cost effective mold option. The larger the mold, the more expensive the mold. We will work with you to explore options which will compare the mold size, and resulting cost, versus the resulting estimated bottle costs. This process will assure that you are making the most cost-effective decision.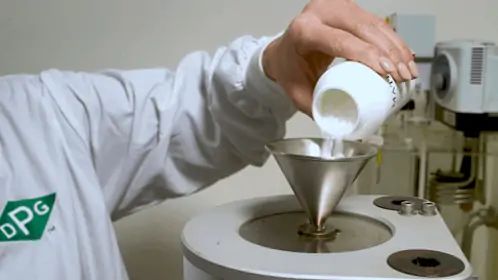 Avoid specialized testing: Since we manufacture in a cGMP environment to ensure consistent and repeatable quality for pharmaceutical standards, Drug Plastics has many standard testing procedures in place for our products. For instance, we assure that appropriate tests are conducted on all resins in order to certify that they meet quality specifications. Requesting other redundant or obscure tests will add costs to your project.
Use less plastic and save money: Source Reduction, commonly known as "right-weighting," is the practice of using less plastic to manufacture bottles and closures. For instance, if a bottle or closure is manufactured with excess plastic, it can result in unnecessary use of raw materials and added costs. Depending on the product the package contains, you may not need as much plastic in the manufacturing process. We'll work with you to get the right amount of plastic for your packaging and avoid unnecessary costs.
Increase order quantity: If you place one large order instead of placing several smaller orders for the same bottle and closure, you can reduce overall costs. When you order all of your bottles and closures at one time, it reduces the cost of raw materials since they can be ordered in larger quantities and transported more efficiently. In addition, consolidating multiple small orders into one large order reduces overhead and administrative costs.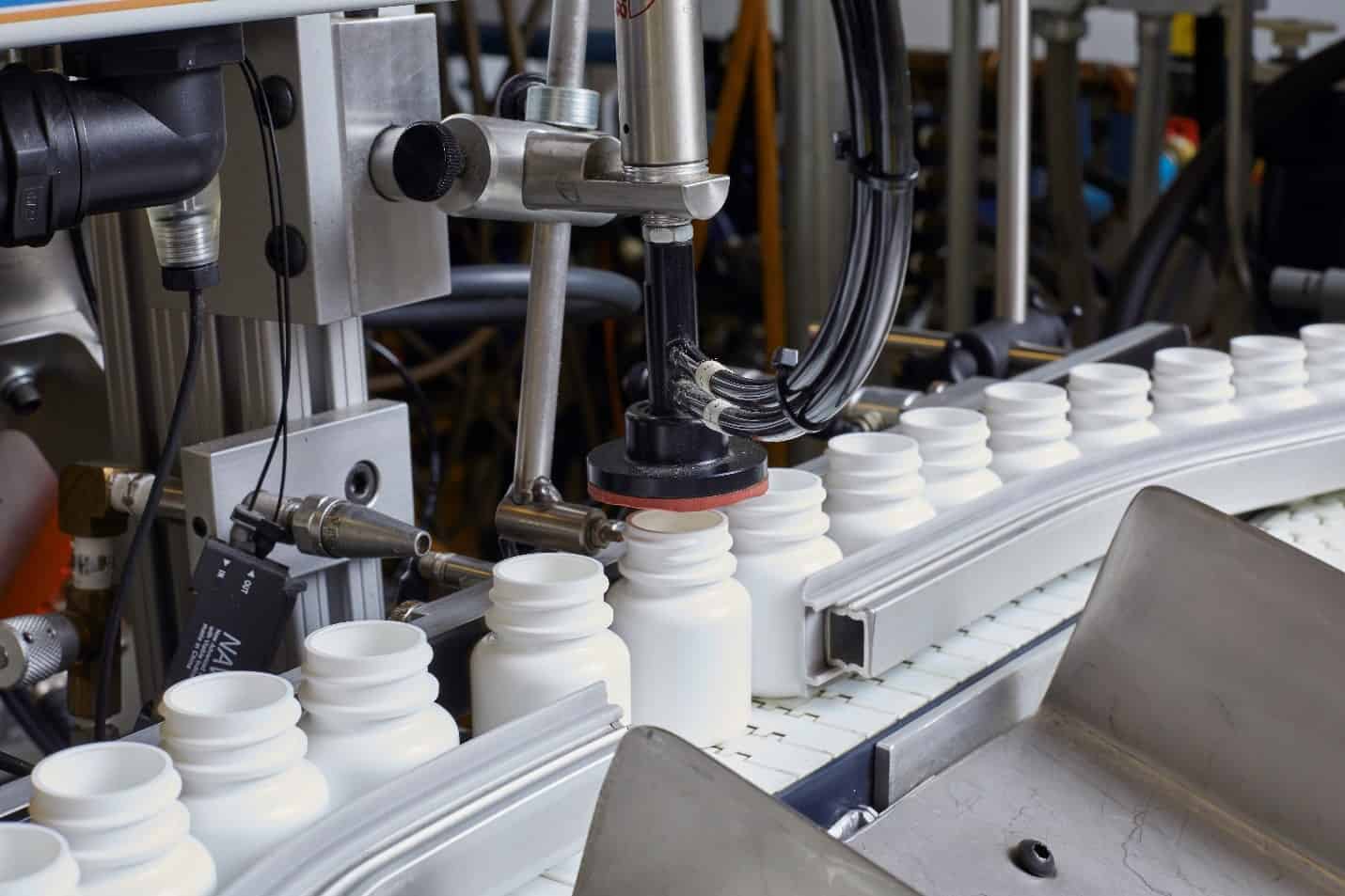 Increase production run: Before an order can be produced, a molding production line must be setup, and a mold must be installed in the machine, which are fixed costs. Every time these activities occur, it adds cost. When your larger quantity bottle and closure orders can be produced at one time, it reduces cost per unit. Once the production line is set up and the mold is installed, efficiency is maximized. The longer the machine runs, the more you save.
Reduce collateral shipping materials: You can save costs by reducing the type and quantity of shipping materials we use to produce your order. For example, eliminate the twist tie and switch to a fold-over bag inside the shipping carton. Many of our customers have also found that double-bagging inside the carton is not necessary and eliminated this practice.
Extend contract length and order commitments: We care about our customers' businesses and understand the value of true partnerships. We invest in their success and realize that there is more to a relationship than just the financial transaction of buying packaging. We work with our customers on contracts, forecasts, business continuity plans and order commitments so we can help manage costs and save money. We encourage customers to consolidate their orders for different bottles and closures. This commitment of purchasing multiple products allows us to provide the most competitive pricing based on overall volume. Buying more from us reduces your cost per product.
Manage Costs with a Trusted Packaging Partner
Purchasing high-quality bottles and closures that are defect-free, and meet strict regulatory requirements will save you money over the long term. Understanding how bottles and closures are produced and the many options available can save money before you even place your order. In addition to providing high quality packaging, we are always looking for opportunities to help our customers reduce costs wherever possible. We can help you with all of these decisions along the way. Purchasing the highest quality packaging components from Drug Plastics will save you money and ensure your product position in the marketplace. We will find the most cost effective way to provide you with the highest quality packaging components.
For more information on how we can help with your packaging challenges, contact a knowledgeable team member or speak with someone immediately at 610-367-5000.