Creating product packaging is quite complex. There are many types of packaging – from plastic bottles and closures, plastic bags or pouches, to paper and cardboard boxes or blister packs – it can be difficult to choose the right packaging type for your product. For many pharmaceutical, nutraceutical, and cannabis products, the answer is plastic bottles and closures. Part of the decision-making process is whether this plastic packaging needs to be tamper evident and/or child resistant. Let's review these differences.
Tamper Evident Packaging
The Food and Drug Administration (FDA) defines a tamper evident seal as "having one or more indicators or barriers to entry which, if breached or missing, can reasonably be expected to provide visible evidence to consumers that tampering has occurred." To simplify, if the seal is removed and reapplied, or is broken, it will be obvious to consumers.
A tamper evident system ensures consumers can be confident that the contents have not been altered from the time it is sealed at the manufacturer to the time it reaches the retail shelf. Tamper evident seals are single use, which means that when a seal is broken, it cannot be reapplied.
In addition to being a visual indicator that products are safe from tampering, it also increases consumer confidence in your brand. Although tamper evident packaging does not protect the product from being tampered with, it does protect the consumer from using a medication, supplement, or cannabis product that has been compromised.
Types of tamper evident packaging
Shrink Bands are small sleeves of plastic film that are shrunk around the top of a bottle. They are often perforated to open in a user-friendly way, and match the specific size of the bottle top. They are typically used for products such as medications, supplements, eye-droppers, essential oil containers, cough medicines, and more. If a shrink band is tampered with or damaged, it shows that the product has been compromised.
Over Wrap is a piece of plastic film that is wrapped around a container and sealed with heat or adhesives. Over-wrapping instills a sense of cleanliness, protection, and quality to consumers, and can reinforce your brand since they can be printed with multiple colors, text, and visual components. After over wrap is placed around the package, the flaps of the plastic are tucked and sealed by a machine.
Certain types of lining material in closures can also be used as an effective means of making a tamper evident package. Please contact Drug Plastics for which lining materials can be used in a tamper evident package. Learn more about closure liners on our website.
Keep in mind that a tamper evident band, wrap, or liner cannot be removed without leaving clear visual evidence of its removal. Tamper resistant packaging deters tampering, but this type of packaging does not necessarily indicate obvious signs of tampering to consumers.
Child Resistant Packaging
Child resistant packaging is intended to prevent someone from accessing the contents of the bottle. It is designed specifically to be more difficult and time-consuming to open. However, it may not be quite as evident when the packaging has been tampered with. It's also crucial for many products like medications, supplements, cleaning supplies, and chemicals on the market to be packaged in containers that are difficult for children to open.
Types of child resistant packaging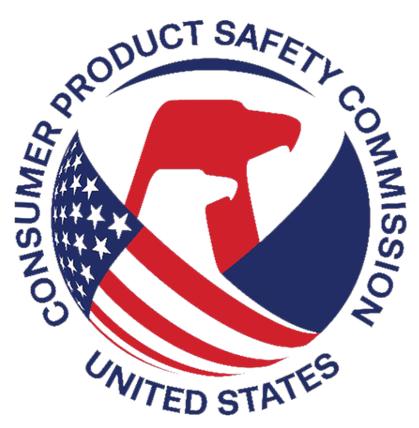 Child-resistant closures (CRC) are an excellent choice for products that require protection for children. The Consumer Product Safety Commission (CPSC) oversees CRC packaging requirements. The Poison Prevention Packaging Act (PPPA) requires packaging for certain medications and household products must be "designed or constructed to be significantly difficult for children under five years of age to open within a reasonable time, and not difficult for normal adults to use properly."
If your product contains potentially harmful substances that could be hazardous if taken in the wrong dosage, they will likely require a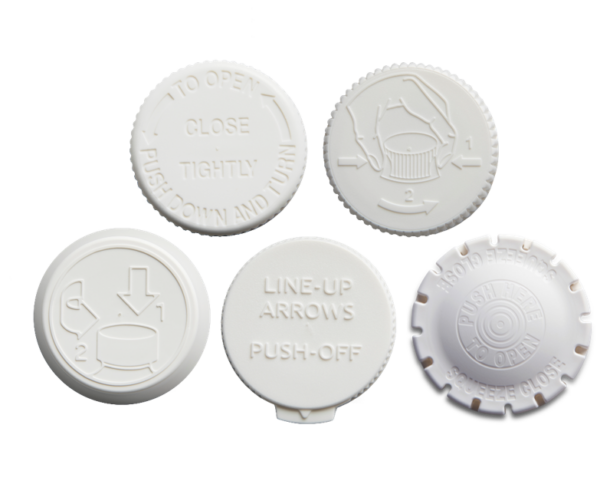 packaging system that includes a CRC. CRC's are ideal for medications, vitamins, essential cannabis oils, and other substances that are harmful to adults and children if used improperly. There are some CRC's that are more senior-friendly and easier to open for those with limited finger mobility, but remain difficult for children to open.
Drug Plastics offers a variety of child resistant closures that work with our bottles to create a complete child resistant packaging system. Read our article, The Importance of Child Resistant Packaging for more information.
We Can Help
There's no doubt that safety is a top priority for most companies, especially those who manufacture health and wellness products. In addition, choosing packaging that is safe for consumers also builds brand confidence and can positively impact the bottom line.
To ensure that your packaging meets the strict regulatory requirements for your industry and works hard for your brand, it's imperative to find a packaging manufacturer that is knowledgeable and takes safety seriously. You want packaging that provides security, keeps your product safe, and builds customer loyalty. When you work with Drug Plastics, you have access to over 60 years of knowledge and expertise in navigating the packaging design process. We can also help you understand the strict product safety requirements for the healthcare industry, including the difference between tamper evident and child resistant.
Ready to discuss your next packaging project? Contact Us or call 610-367-5000 to speak with someone immediately.