Whether your product is a prescription drug, over-the-counter medication, nutritional supplement, or recreational cannabis, the color of your plastic packaging is a critical component. Color affects your brand, and it can also affect the stability and user-friendliness of your product. Plastic bottle manufacturing companies must first understand what is important for your brand. Drug Plastics knows that this is an important step in the packaging design process. Here are several questions to ask that will help determine the best decision for your product packaging, and five color options that are frequently requested in the design process.
5 Frequently Requested Color Options for Bottles and Closures
Does your product need protection from light?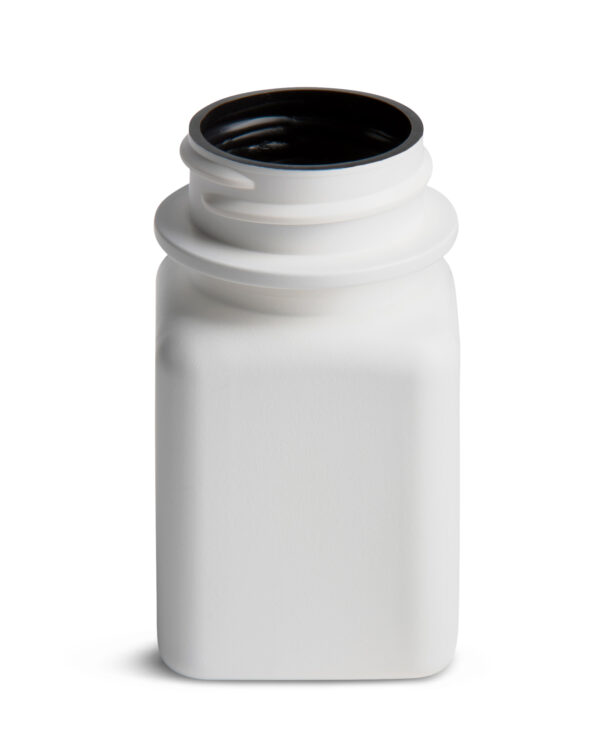 If yes, consider our blackout option for bottles. Drug Plastics offers a dual layer plastic system on select HDPE bottles that uses a deep black pigment for the interior layer. The pigment reduces the amount of light passing through inside the bottle and adds an extra layer of protection for a product. The exterior layer of the bottle can be any color.
Should customers be able to see how much liquid remains in the package while it is in use?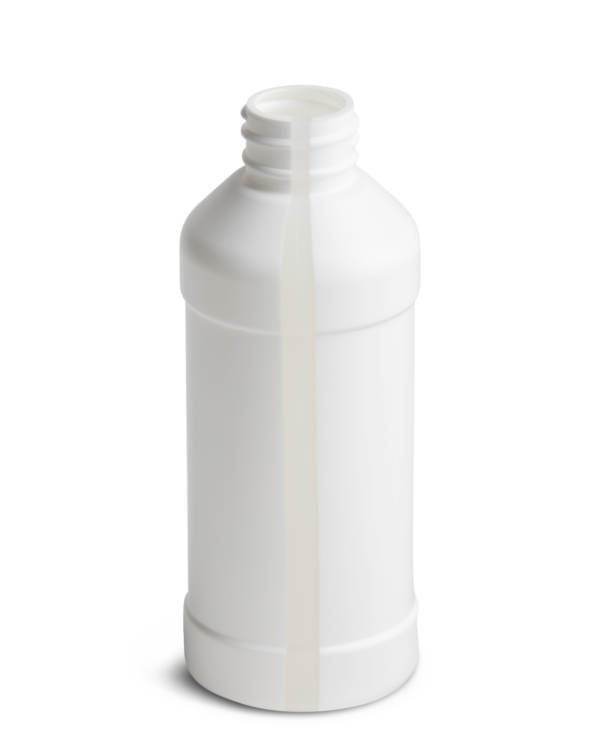 If a product is not chemically compatible with clear PET, consider our window stripe option for HDPE bottles. The window stripe is a thin line of natural translucent HDPE that runs down the side of the bottle, allowing the liquid inside to be visible. Unlike PET, the remainder of the bottle can be any color. Embossed graduations can be added next to the stripe making it easier for consumers to measure what remains inside.
Is protecting the environment a top corporate priority, or are customers demanding sustainable solutions?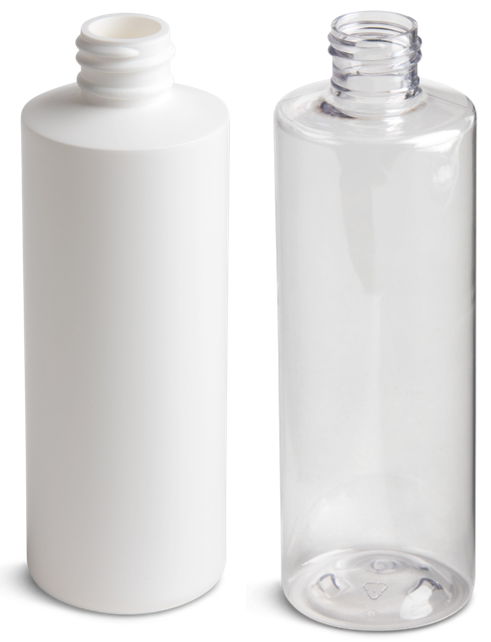 Avoid adding color to product packaging for more environmentally-friendly packaging options. To make a colored bottle, pigment is added to plastic resin which increases carbon emissions – this applies to any color – even white. Plastic bottle manufacturing companies that can produce your packaging in natural transparent PET plastic resin or natural translucent HDPE plastic resin gives you the best sustainable color options for bottles and closures.
Is colored product packaging important to the brand? Is it important to reduce costs and save time?
Use our Fast-Track Colors for the quickest and most cost-effective way to manufacture colored plastic bottles and closures. These colors are tested by our production team and we know they will run well in our manufacturing process without any additional costs or delays. Fast-Track Colors can be used in HDPE bottles, PET bottles, and Polypropylene closures. Some plastic bottle manufacturing companies may not offer a cost-effective solution with the same testing we provide.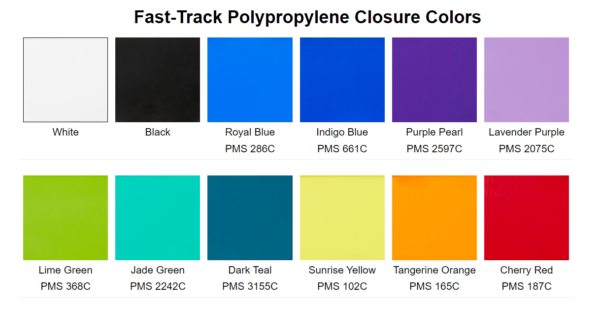 Is selecting a specific color for product packaging extremely important to the brand?
If an exact color and accuracy is critical, we can create a custom bottle or closure in a specific PMS number. No need to compromise and accept alternative colors that do not reflect the brand. Not all plastic bottle manufacturing companies offer PMS matching; at Drug Plastics we'll get the exact color pigment needed and test it to make sure it runs well with the plastic resin in our molds.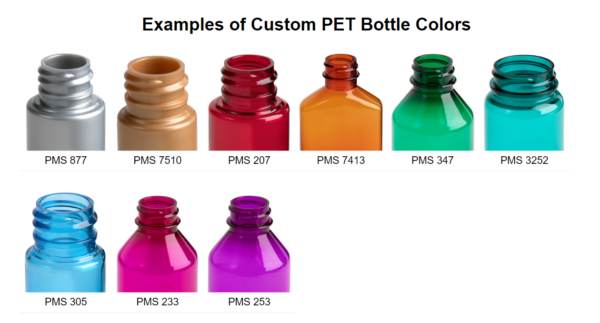 We're here to help!
At Drug Plastics, we want our customers to have options when it comes to packaging for their products. Learn more about what we have to offer. No matter what is important to your brand, we can help. Our team of experts will help you design the right bottle and closure for your product. Ready to get started? Contact Us or call 610-367-5000 to speak with someone immediately.