2023 marks the 60th Anniversary of Drug Plastics. We have been distributing and manufacturing plastic bottles and closures since 1963. We are proud of our history and the foundation that our Founders, Fred and Suzanne Biesecker, built. With their guidance, the company has grown substantially over the years and continues to thrive today. Let's go back and retrace the steps from the company's beginning to where Drug Plastics is now.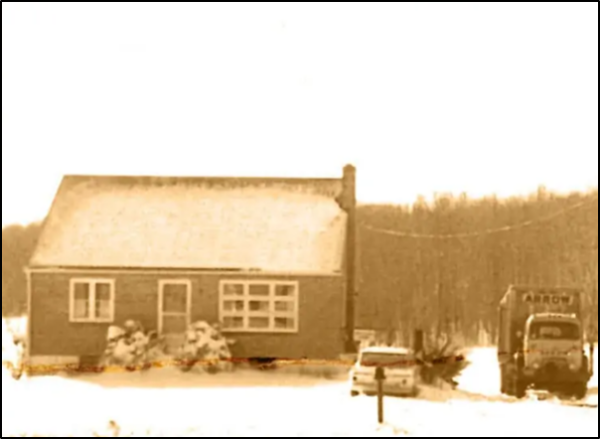 Fred Biesecker sold plastic and glass prescription containers. After working for one year, he decided to start his own company. Fred, in partnership with Suzanne, founded Drug Plastics & Glass Company, Inc. This small sole proprietorship began as a wholesaler of plastic prescription bottles and glass containers which were sold to drugstores. Fred and Suzanne ran the business from the basement of their rented home in Boyertown, PA.
Fred set his small wholesale business apart from the competition by purchasing injection molds and manufacturing his plastic vials.
By taking this step, he ensured that his growing customer base had a guaranteed source of supply. Inventory was kept at five different sites around Boyertown as the business grew.
Early Milestones
October 15, 1963 – Drug Plastics & Glass, was organized as a distributor of plastic and glass prescription containers.
1967 – Drug Plastics purchased the Drug Division of Ball Brothers Company of Muncie, IN. This added glass bottles and vials to the product offering. The Hygeia Nurser line also became part of the Drug Plastics product line.
1967 – Drug Plastics & Glass incorporates as Drug Plastics & Glass Company, Inc., as a manufacturer and distributor of plastic and glass containers.
Growth in the 1970's
In 1971, a new manufacturing plant was constructed in Boyertown, PA. The first plastic bottle was produced on the blow molding line on April 19, 1971. In addition, the company also consolidated the assets of Delaware Valley Molded Products.
Growth during this decade was exponential as the company transitioned to a nationally recognized corporation. The sales team focused on customers within the pharmaceutical, nutraceutical, and cosmetics industries.
Six different expansion projects occurred during this time, including improvements to the corporate office in Boyertown, and the construction of a second manufacturing plant in Kittanning, PA.
The development of products targeted to pharmaceutical companies continued to fuel company growth. Specific products included plastic wide-mouth pharmaceutical rounds, penicillin rounds, and ointment jars. Many of these products were made as an alternative to traditional glass packaging, many of which are still produced today.
Continued Expansion in the 1980's
Drug Plastics has now been in operation for 25 years in the 1980's. Prior to celebrating this milestone, the corporate headquarters was expanded and remodeled. Two additional manufacturing plants were also built in Spartanburg, SC and Valley City, ND. The company also added the ability to produce PET bottles to its existing line of HDPE, LDPE, and PP bottles.
In 1983, a new mold fabrication facility was added to the Boyertown campus. This enabled Drug Plastics to construct new bottle molds as well as maintain the existing molds that were used.
Additional Manufacturing Facilities Constructed
During the 1990's, two new bottle plants were added to the growing list of locations. In 1993, the company built a new facility in Oxford, IN. Then in 1998, a new PET manufacturing plant was built in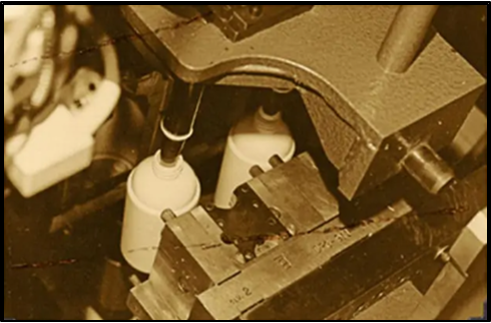 Elysburg, PA. Today, the Elysburg Plant is where all of our PET bottles are manufactured. This decade ends with the company boasting six manufacturing facilities across the US.
During this decade, the sales team regularly attended trade shows and exhibitions around the world to promote the growing product line. The company also adopted the tagline: "A Family of Perfect Quality Bottlemakers." Fred was also awarded the Lifetime Achievement Award from the Society of Plastics Engineers to recognize his contributions to the plastics industry.
Further Additions during the 2000's
Drug Plastics remodels and upgrades the corporate office to bring the company into the 21st century. In 2000, a new Technical Center was constructed to ensure customers of our commitment to quality products.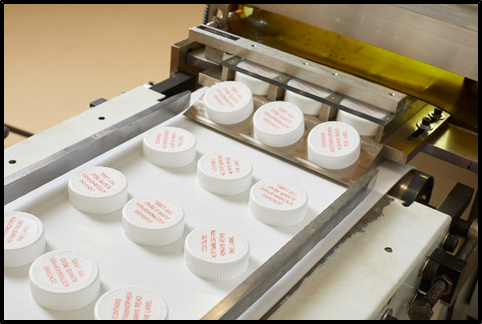 To expand the bottle product line, the company purchased Top Seal Corporation in 2001. Top Seal manufactured plastic closures at their facilities in Phoenix, AZ and Edinburgh, IN. Eventually, the name would be changed to Drug Plastics Closures, Inc. The plants in Phoenix and Edinburgh continue to manufacture all of the closures offered by Drug Plastics today.
As the decades progressed, Drug Plastics became the premium plastic packaging manufacturer for healthcare, wellness, and lifestyle brands worldwide. We continue to serve these industries with the same dedication and commitment to quality for our customers who expect perfect bottles and closures every time.
A Vision from the Beginning
Today, Drug Plastics has eight manufacturing facilities across the country. From the start, Fred and Suzanne guided the company with a mix of vision, innovation, leadership, and sound business practices. They also treated people right.
Even now in our 60th anniversary year, that same commitment is still a part of our corporate culture – we're a people-driven company – always have been. Our dedicated employees work hard to ensure that our customers, and the end users of their products live better lives.
Our responsive team is dependable, courteous, and has integrity. We do what we say we will do and we will get you the answers you need quickly. Our knowledgeable staff can guide you in making the right packaging choices for your products, on time and on budget. Every time.
Are you ready to work with a plastic packaging manufacturer who has a long history of responsiveness, perfect quality, and dedicated employees? Contact Us or call 610-367-5000 to discuss your next project and find out how we can help.