Stop by booth 8823 at MJBizCon in Las Vegas, NV, to see some of the new and exciting packaging Drug Plastics has created for the cannabis industry. Learn how our team, with more than 50 years of experience, can help your cannabis company solve complex packaging challenges and achieve success.
Our FDA-approved, ASTM-certified, made in the USA bottles and closures help you comply with a heavily regulated cannabis industry. Our plastic packaging products increase your profitability, reduce your risk, and reinforce your brand.
FreeStyle™ for Your Brand
Our FreeStyle™ cannabis bottles and closures are all about optimizing your business' profitability and helping your product stand out in the crowd. They also keep your cannabis products safe for your consumers.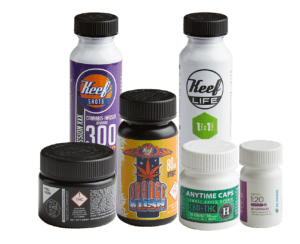 We understand that finding the right cannabis packaging solutions can be intimidating. Our team will work with you to find the right custom packaging options that meet your specific needs. Whether you need wide-mouth cylinders, wide-mouth rounds, jars, or other containers, we'll guide you through the process and make decision-making easy.
You can learn about all this and more at MJBizCon 2019 in Las Vegas, NV. Drug Plastics will be stationed at booth 8823 from December 11-13. We hope to see you there!