Taking a risk on low-quality plastic packaging for your cannabis product can cause major issues for your business. Sub-par packaging can increase the risk of product recalls, decrease your profitability, and diminish the quality of your brand with consumers. It doesn't matter if your company is in the start-up phase or an established brand. The plastic cannabis packaging you use makes a big impression on consumers.
Since bottles and closures made of high density polyethylene (HDPE), low density polyethylene (LDPE), polypropylene (PP), and polyethylene terephthalate (PET) have become widely-accepted packaging options within the cannabis industry, it's important for you to identify high-quality packaging for your products. Here's why.
Plastic Packaging Performs Multiple Functions
Cannabis packaging performs many functions for your product and for your brand. First of all, it is important that the packaging looks clean and safe for consumers. Consumers won't buy products that are packaged in dirty, deformed, or contaminated packages – just think about your own purchasing habits. High-quality cannabis packaging will help increase consumer confidence in your brand. It also provides a platform for the necessary product information that must be present on the label, such as ingredients and required regulatory information. The label also supports the eye-catching graphics that appeal to consumers and influence their buying decisions.
Plastic cannabis packaging also performs the task of protecting and containing the product inside. If a plastic bottle or closure is not manufactured properly or has defects, it can cause various problems for your business.
At Drug Plastics, we have eliminated processes that produce defects out of our manufacturing systems to ensure that our customers receive perfect bottles every time.
A common example of a plastic bottle defect is an uneven sealing surface. This type of defect inhibits the closure and the bottle from functioning correctly. If the closure seal isn't working properly, your products are in danger of being recalled. A product recall can take your focus away from the growth and development of your brand and place it on damage-control.
Worse yet is when your product reaches the point of sale and the problems are identified at the dispensary or by a consumer. For instance, over time, an improper seal between the plastic bottle and cap can cause the cannabis flower to be excessively dry. To make up for lost product weight, the dry flower can lead to overfilling at the dispensary – using more product for an order because it weighs less. Also, flower that is too dry can result in lost sales due to the fact that many consumers do not like overly dry flower. In either case, you end up with the dilemma of wasted product that can't be used and extra costs that eat into your profitability.
Thirdly, high-quality plastic packaging will help keep your cannabis filling lines running smoothly. Using low-quality bottles can lead to lost production time and product that cannot be sold. Stopping your production cycle can cause reduced profitability and negatively impact your bottom line. It's never good when filled packaging or cannabis product has to be thrown away because problems are identified on the filling line.
Quality Plastic Packaging Helps You Stay Compliant
The cannabis industry is growing rapidly and faces lots of complex regulatory challenges. Some of the most important regulations include guidelines for child-resistant packaging. States have their own unique cannabis regulations which must be strictly adhered to as well. Keeping your product safe in packaging that protects children is of the utmost importance.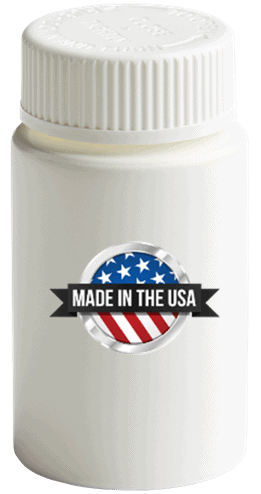 Drug Plastics knows that keeping medical and recreational cannabis out of the reach of children is a top priority. We offer a wide variety of child-resistant packaging options that are compliant with federal and state regulations.
In addition, be wary of plastic cannabis packaging that is manufactured overseas – these products may have impurities in the resin or colorant that could leach or bleed into your products. They may not have documentation of origin or comply with FDA regulations. Even though they may be less expensive upfront, they can cause major downstream problems for your cannabis business.
Drug Plastics can provide the proper documentation for our products so you can rest assured your bottles are manufactured under strict guidelines for the safety of your consumers and that your product won't be affected. All of our plastic bottles and closures are manufactured in the US and are FDA-approved, as well as ASTM-certified.
High-Quality Packaging Supports Long-Term Brand Loyalty
Your brand not only consists of your name, it also represents what your company stands for and the integrity of your products. Presenting a consistent brand image that conveys safety, reliability, and trust will build consumer loyalty in your company and your cannabis products. The use of high-quality packaging will help increase consumer loyalty to your brand, leading to increased sales and higher profits.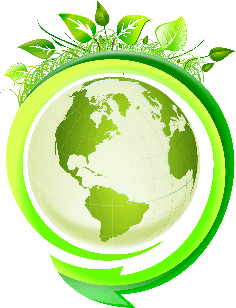 Another aspect that can help build your brand is exploring plastic products that are eco-friendly. Today, more and more consumers are looking for cannabis products that have sustainable packaging. Using plastic cannabis packaging that is made from alternate materials can help you reach this growing segment of concerned consumers.
Drug Plastics now offers alternatives to plastics made from fossil fuels, like oil and natural gas. Learn more about our Bioresin HDPE and Post-Consumer Recycled (PCR) PET, as well as other options that can reduce the carbon footprint and build loyalty to your brand.
 A Quality Plastic Manufacturing Partner
Your cannabis business should develop a true partnership with your packaging supplier. At Drug Plastics, we invest in the success of our customers and their businesses. All businesses depend on one another for continued growth. We are a knowledgeable partner that is responsive, courteous, and dependable now and for years to come.
Our team understands that consistent and reliable manufacturing is essential for success. Using high-quality, virtually perfect bottles time after time not only reduces waste but helps to build trust in build consumers' trust in your brand.
Remember, your brand is more than just a logo and company name. High-quality cannabis packaging reinforces your company standards and attracts consumers to your product – consistently defining you as a quality provider with integrity that they can depend on.
Contact a knowledgeable team member or speak with someone immediately by calling 610-367-5000 and learn how high-quality cannabis packaging can impact your bottom line.