As part of our commitment to building strong relationships with our customers, we're listening to you! Over the past six months, our sales and marketing teams have surveyed many of our customers to better understand what they value about their relationship with Drug Plastics and what they'd like to see changed. We've identified some issues that will be changing at Drug Plastics as a direct result of the candid responses we've received. This was a tremendous learning experience, and we greatly appreciate the feedback.
More Communication
One of the most frequently requested topics was improved communication from us. As a customer, you want to know what's going on at Drug Plastics, and you've asked us to be more proactive in consistently sharing information that could affect your business. We've developed this publication with you in mind, so we can communicate with you easily and regularly about new products, innovative technologies, company happenings, trends and issues within rigid packaging, and what we're doing to improve our processes. Our newsletter will include meaningful information you want and need to know.
As the leading manufacturer of HDPE and PET bottles, and plastic closures for the pharmaceutical, nutraceutical, and cannabis industries, we know that our customers expect perfect packaging from us, and we wouldn't deliver any less. We also know that building strong business relationships includes consistent and open communications. Our goal is to provide relevant content in our newsletter that will keep you up-to-date on all important things happening at Drug Plastics.
Innovative Pop & Click™ Packaging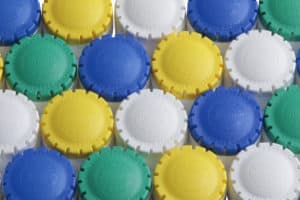 In this first issue, our major announcement is the introduction of our exclusive new Pop & Click™ Packaging System. This plastic closure system is a breakthrough in child-resistant technology while providing unmatched friendliness for seniors and those that have limited dexterity. Pop & Click™ also offers significant source reduction potential to aid in sustainability efforts. Read our recent article to learn more about Pop & Click™ packaging and view a helpful video on the various opening and closing options.
If you have any questions about our newsletter or our Pop & Click™ closures, contact the plastic packaging experts at Drug Plastics or call us at 610-367-5000 for immediate assistance.