If you have a cannabis business, you understand that differentiating your product from the competition is very important. Since the bottle or container is the first thing consumers see, your cannabis packaging needs to stand out. But how do you create cannabis packaging that will catch the eye of consumers on the shelf? What type of packaging material should you use?
Bottles and closures made of high density polyethylene (HDPE), low density polyethylene (LDPE), polypropylene (PP), and polyethylene terephthalate (PET) have become widely-accepted packaging options within the cannabis industry. Plastic bottles and closures offer a vast selection of products from which to choose. Additionally, some progressive plastic packaging manufacturers are actively working to provide alternatives to plastics made from fossil fuels and instead, using resins produced from renewable resources.
If you're considering plastic packaging for your cannabis product, there are a few essential basics you need to know about, starting with the plastic manufacturer you work with.
Find the Right Cannabis Packaging Manufacturer
You want your products to look good, be secure for consumers, and showcase your brand. Since packaging is the first thing a potential customer sees, a great first impression is critical. While the primary function of any type of cannabis packaging is to contain, protect, and market your products, your packaging is a reflection of your company to the customer. In many ways, the package is the product. Partnering with a quality plastic manufacturer for your products will increase your success.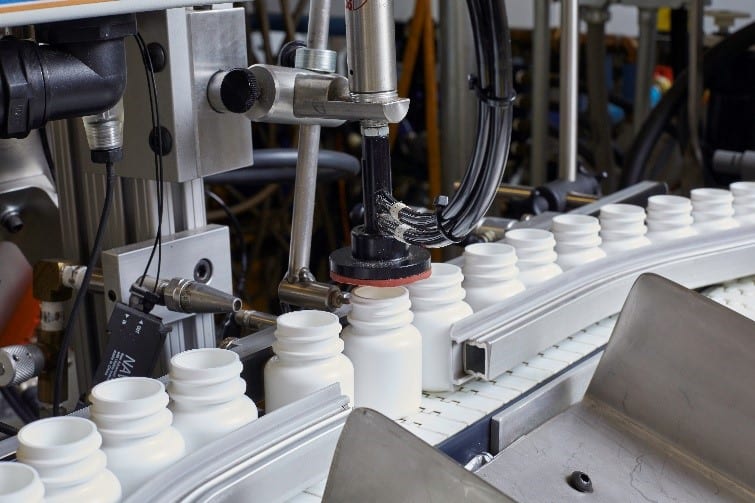 It is important to use plastic bottles and closures that look clean and safe. If the packaging you use looks dirty, contaminated, or deformed, or if the closure seal isn't working properly, your products are in danger of being recalled. A product recall can take your focus away from growth and development and place it on damage-control. Sub-par plastic bottles can lead to inefficiencies on your filling lines, lost production time, and product that cannot be sold. These situations lead to reduced profitability and negatively impact your bottom line. It's never good when filled packaging or product has to be thrown away because problems are identified on the filling line. In addition, consumers will have a hard time trusting the product that's inside a compromised container.
Partner with a plastic packaging manufacturer who understands that bottle defects diminish brand presence. Here are a few common defects that can occur during the plastic bottle manufacturing process:
Uneven closure sealing surface
Carbonized resin or "dirty-looking" plastic
Improperly spec'd resin materials
Raised mold seams
Excess bottom flash
Your packaging partner should continually strive to engineer defect-producing problems out of their manufacturing process. This avoids many downstream quality problems and helps to keep the focus on growing your brand.
Consider Custom Bottles for Your Cannabis Products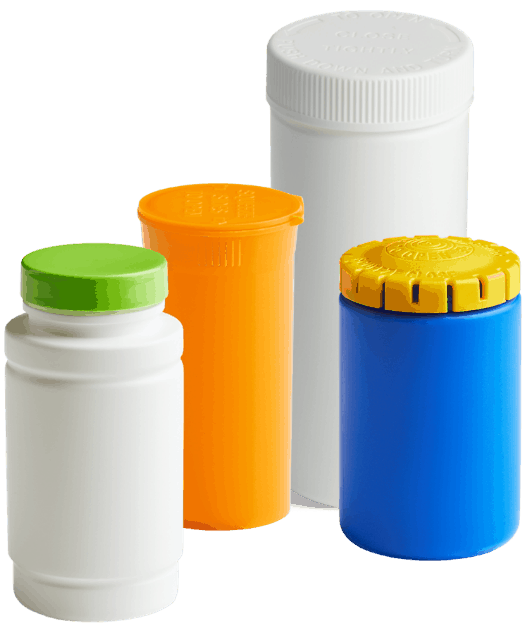 Sometimes, an off-the-shelf stock cannabis bottle and closure will work just fine. But if you are introducing a brand-new product that is unique to the industry, or if you are using a new product to introduce the fresh innovative look of your brand, it makes sense to develop plastic packaging that is distinct. There could also be filling equipment, regulatory, labeling, light sensitivity, or other packaging requirements for the product you must address as well.
Start every custom bottle project with a trusted manufacturer who thoroughly understands how you want the plastic packaging to look and the specifications it must meet. Ensuring that these qualitative and quantitative details are discussed will lead to on-time, on-budget, and on-target custom packaging solutions.
Prioritize Safety and Compliance
The cannabis industry is growing quickly and faces many complex regulatory challenges, including federal regulations for child resistant packaging. Many states have their own unique cannabis packaging requirements which must be strictly adhered to as well. It's important to know if the bottle and closure pairings you use are compliant with current regulations and those that are under legislation for the future. Closures produced by the same manufacturer as the bottles ensures that the closure and bottle function correctly together. A one-stop-shop approach will save you time and money.
Another important safety consideration is the country of origin in which your packaging is made, or where the manufacturer sources its raw materials for production. Plastic bottles and closures manufactured overseas may have impurities in the resin or colorant that could leach or bleed into your products. If a manufacturer sources raw materials overseas, they may not have proper documentation or comply with FDA regulations. Your cannabis packaging partner should be able to provide this documentation so you can rest assured your bottles are manufactured under strict guidelines and that your product won't be affected.
Sustainable Packaging Options Can Help Your Brand
Consumers are eager to purchase cannabis products that are packaged thoughtfully, with the environment in mind. If you are using or thinking about using plastic bottles and closures for your product packaging, you now have options that reduce the carbon footprint of your product, or are produced from sustainable or renewable resources. Selecting sustainable packaging options is not only good for the environment, but it may also be good for your brand.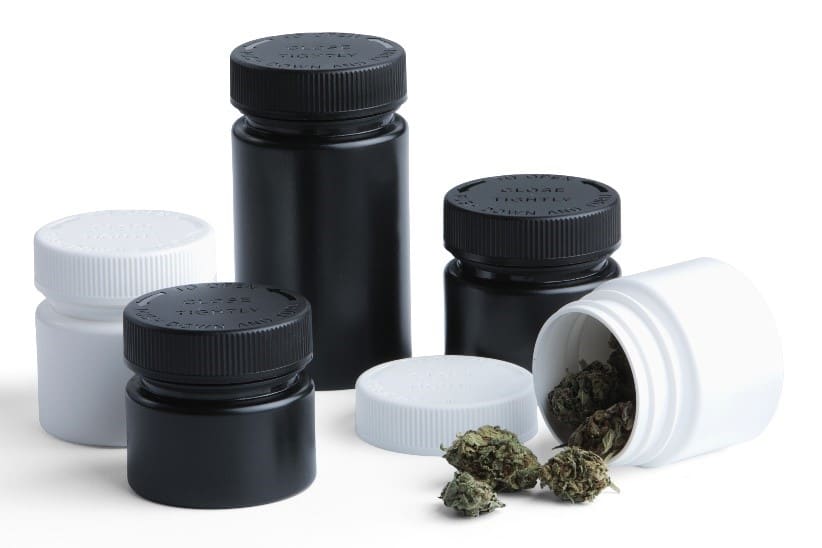 Planet-friendly options include Post-Consumer Recycled (PCR) HDPE and PCR PET, manufactured with 100% post-consumer recycled materials. Both resins meet the rigid standards for the pharmaceutical, nutraceutical, and lifestyle industries. Bottles also pass USP and ASTM testing, and are physically and chemically comparable to their traditional resin counterparts. They are virtually identical. Switching is as simple as approving an alternate material.
For businesses across the US, sustainability has become an important component of success. It is increasingly common for companies to include sustainability efforts in their strategic plan. Are you including a sustainability component in your cannabis business' growth plan?
A True Packaging Partner is Key to Your Success
Your cannabis business should develop a real partnership with your packaging supplier. Your supplier should invest in your success and care about your business. Look for a knowledgeable partner that is responsive, courteous, and dependable. The best suppliers realize that there is more to a relationship than just the financial transaction of buying cannabis packaging.
As your business grows, can your packaging partner grow with you? It's important that they are able to keep up with the demand for your product and that their supply chain can match your manufacturing needs. As you add to your product line, are they capable of continuing to offer new and innovative packaging? A manufacturer that has a strong business model for growth will benefit you now and for the future.
Additionally, the best packaging suppliers understand that a consistent manufacturing process is essential. Using virtually perfect bottles time after time not only reduces waste but helps build consumers' trust in your brand. Consistency saves you three precious commodities – time, hassle, and money.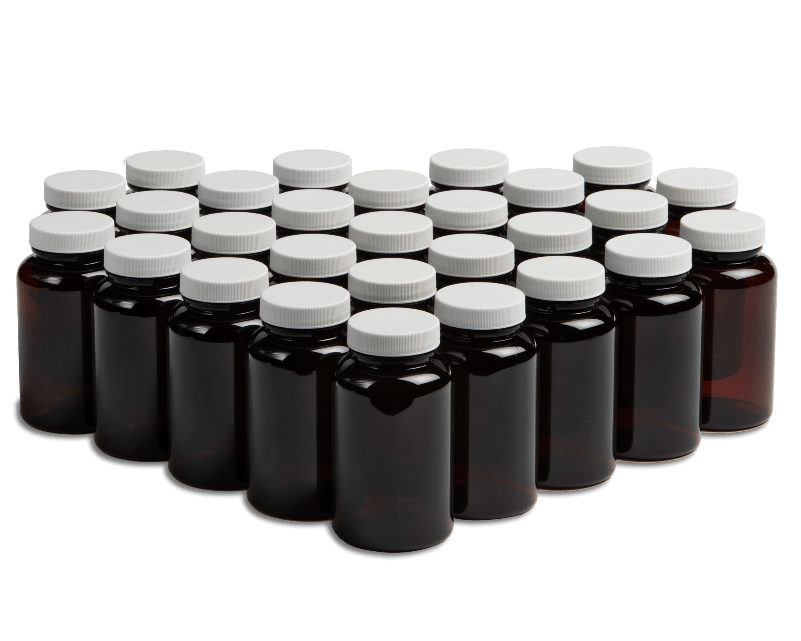 Remember, a brand consists of more than just a logo and company name. It identifies who you are, what your company stands for, and the integrity of your product.
Quality cannabis packaging will reinforce your company standards and attract consumers to your product – consistently defining you as a quality provider with integrity in the marketplace. Improving your bottom line and meeting your company's financial goals is at stake.
Grow Your Cannabis Brand with Drug Plastics
Drug Plastics is a trusted source of plastic packaging solutions for the pharmaceutical, nutraceutical, and cannabis industries. We work with cannabis businesses of all sizes and ages to create custom packaging that looks great, protects the product, and increases profitability.
Are you interested in enhancing your product packaging? Browse our selection of high-quality cannabis bottles and closures or call 610-367-5000 to speak with a member of our packaging team. See how Drug Plastics can help your business succeed.