Our Humanity First Program has been instituted by Drug Plastics to help fight the COVID-19 pandemic. As you may have heard, large corporations in various manufacturing sectors, such as General Motors, Ford Motor Company, and 3M, have been asked to switch their production lines from their regular products to critical products needed to fight this deadly disease. What you may not have heard, is that many smaller businesses and local communities around the country are stepping up to do their part as well.
Supporting Our Customers and Beyond
From local economic development agencies and hospitals, to small distilleries, many are joining the fight and doing what they can to help. Drug Plastics is also supporting these businesses and local organizations by donating packaging.
For example, hand sanitizer is out of stock in most retail locations across the country – many Americans can't find it for home use. Hospitals are also facing this same issue: they are able to secure a bulk supply, but unable to dispense in smaller quantities for everyday use to protect their employees. The Children's Hospital of Philadelphia (CHOP) found themselves in this predicament and contacted us. Our Boyertown and Kittanning Plants in Pennsylvania donated plastic bottles so the hospital can dispense hand sanitizer from bulk supplies into smaller quantities for use throughout their campus.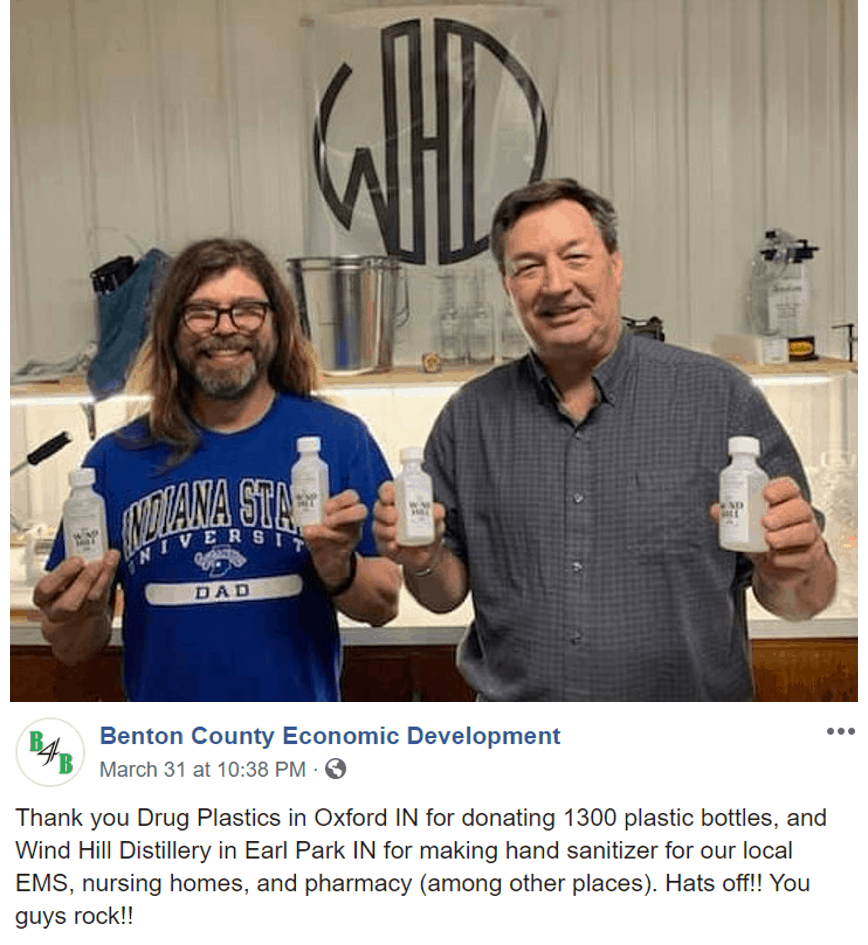 Several distilleries nationwide have changed their production lines from making rum, whiskey, vodka, and other craft spirits to making hand sanitizer. Wind Hill Distillery in Earl Park, IN answered the call. Our Oxford Plant in Indiana donated 1,300 plastic bottles for hand sanitizer that was supplied to local EMS, nursing homes, and pharmacies.
Our Heartfelt Thanks
During these difficult times, we want to thank our customers, and all of the businesses, large and small, who are doing their part and joining together to make a difference. We're all in this together!
If you believe Drug Plastics can help your business with this crisis, please contact us, or speak with someone immediately by calling 610-367-5000.